Madeleine Malmberg is a 19-year-old girl hailing from Fredrikstad, Norway. She is a versatile and passionate individual with a wide range of interests that have shaped her into the person she is today.
Go to CV
One of the central pillars of Madeleine's life is her love for acting. She has been fortunate to be part of seven different film productions, both big and small, showcasing her dedication and talent in the world of cinema. Furthermore, her journey in acting is set to continue as she is about to embark on roles as an actor and an extra in two Netflix productions.
In addition to her acting pursuits, Madeleine has spent seven years playing the violin, instilling in her a profound love for music. Her childhood was also marked by a commitment to gymnastics, where she explored the art of figure skating for five years. These activities have not only enriched her life but also imparted invaluable experiences.
Recently, Madeleine achieved a significant milestone by winning the title of Miss International Norway 2023, which will see her represent her country in Tokyo at the esteemed Miss International competition, viewed by millions worldwide. This achievement has opened doors to incredible opportunities, including international photoshoots in countries such as Norway, Sweden, Poland, and Tanzania, enabling her to pursue her dreams in acting further.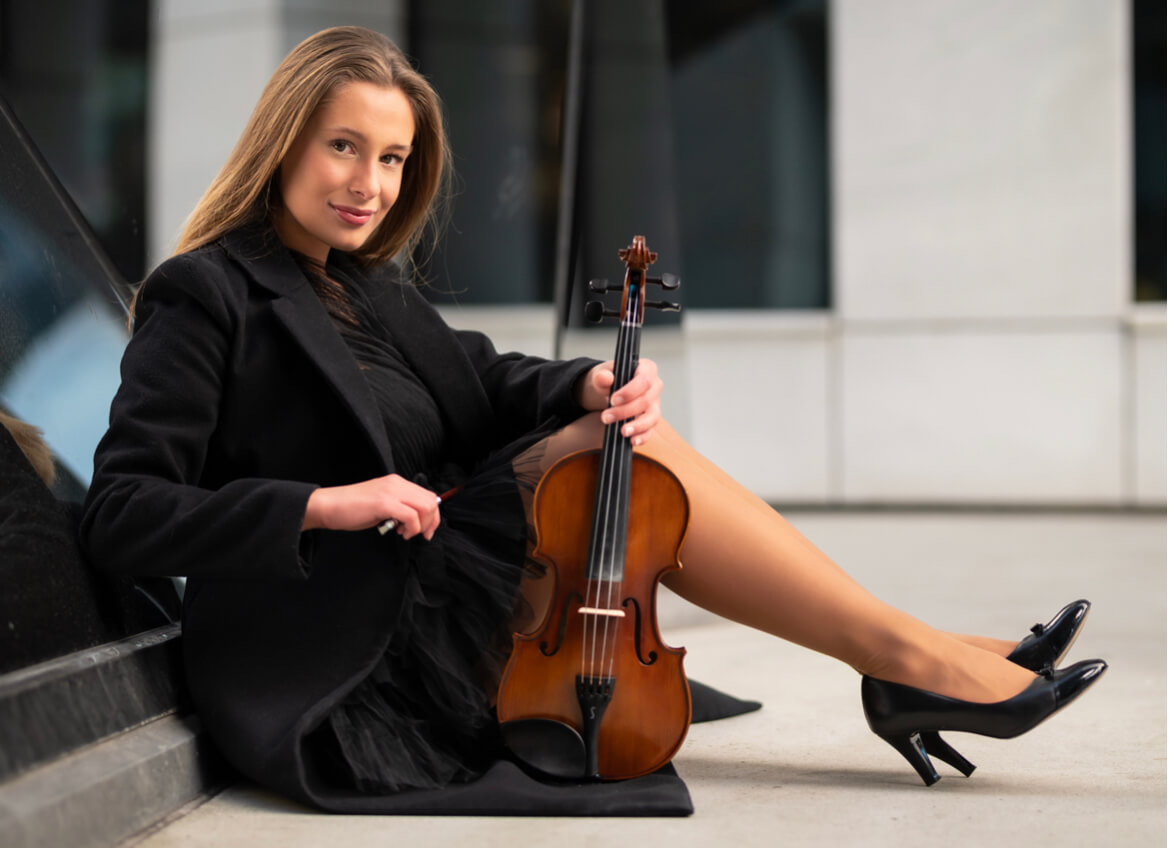 Her academic accomplishments are equally impressive. Madeleine was accepted into the prestigious Royal Holloway University in London to study acting, a feat that required traveling to London to audition for five different universities. She received offers from three out of five universities, showcasing her talent and determination. Notably, she was also awarded a scholarship from Royal Holloway University.
Beyond her personal achievements, Madeleine is an active advocate for various causes, serving as an ambassador for organizations such as Mamluks, Cosmetic Glue Company, Pure Nordic Water, and Handmade Dresses Oslo. Her most notable engagement includes being the host for Maiti Nepal's annual charity gala in Marbella, Puerto Banus, dedicated to rescuing women and children from human trafficking and supporting the construction of schools in Nepal. Maiti Nepal's impactful work has saved over 37,000 individuals from the clutches of human trafficking.
In addition to her remarkable achievements and pursuits, Madeleine Malmberg has also initiated a heartwarming charitable endeavor in Tanzania, aptly named «Project Hope Tanzania.» With the noble goal of improving educational opportunities and fostering joy and hope among the most underprivileged children in the poorest regions of Tanzania, this project underscores her commitment to making a positive impact in the world. Through Project Hope Tanzania, Madeleine aims to create a brighter future for children in need, and she aspires to continue such meaningful projects in the years to come, spreading hope and possibilities to those who need it most.
Madeleine Malmberg is a young woman of many talents and a big heart. Her journey so far is a testament to her passion for acting, dedication to humanitarian causes, and unwavering commitment to personal and academic growth. With her impressive array of accomplishments, she is poised to continue making a difference and pursuing her dreams in the world of entertainment and beyond.